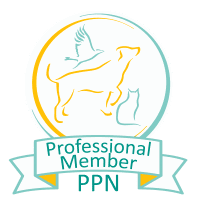 The Important Bit…
My training classes are fun and follow reward based methodology.
I hold Puppy Obedience Classes, Older Dog Training Classes, Puppy Socialising parties and one to one behaviour consultations in the privacy of my own secure field.
A little bit about me!
I have been breeding, mentoring breeders, dog socialising & training since 2000. I decided to move forward with my canine training qualification and finally opened officially in July 2019.
Dogs are my absolute passion for the last 40 years. I have never been without a Dog, having a Westie, a King Charles, two Rottweilers. I am now currently own 4 Cockapoos and a Show Cocker Spaniel. Of course I should mention my two beautiful cats who are also part of my 'crew'.
Training Location:
We are fortunate to have purchased an old farm up in North Featherstone, which came with 5 acres of land so our dogs have plenty of space and lots of exercise / game time. It really was a dream come true! This is where I hold my Dog Training classes and I have a secure car park for all visitors and CCTV for safety.
My other passion in life:
I am best known as 'Whiskeys Cockapoos', currently one of the best known, council licensed Cockapoo in-the-home breeders in England. Popular for my passion for the puppies and the owners that take them. My puppies are all raised inside my home throughout their lives with me but also they receive extensive training and socialising before they leave!
I am also the owner of Parkfield Dog Park. My dream was to create the perfect doggy playground! We are the first private dog field covering the Wakefield 5 Towns area, West Yorkshire.
Parkfield Dog Park is a secure, enclosed 1 acre field, perfect for your rascals to explore and available for sole use hire. The field is ideal for dogs that cannot be let off lead in public places, that does not enjoy the company of other dogs or may be recovering from an operation/illness.
My Qualifications:
I am proud to be an Approved instructor with the Dog Training College and to be a professional member of PPN Pet Professional Network
Advanced Pet First Aid Trained
2 Day Career as a Dog Trainer Course
Perfect Puppy
Canine Aggression & Rehabilitation (2 day)
Separation Anxiety (2 day)
Foundations to Advanced exercises
Mind your Own Business
The Canine Brain webinar training
Creating Compliance webinar training
Owner motivation webinar training
Advanced Canine Body Language – Specialist (level 3)
Puppy Training Specialist (level 3)
Reactive Rascals
Canine Body Language
Canine Compulsive Disorders
T-Touch introduction
Puppy Relationship Building
Inspiring Calmness in Dogs
Clicker Training
Dispelling the myths of Dog Training
Impulse Control in Dogs
Level 2 Award – Canine Care & Behaviour (ofqual)
Level 3 Diploma – Canine Care, Behaviour and Welfare (ofqual)
Level 4 Diploma – Advanced Dog Behaviour Course (in progress)
Competition Obedience (in progress)
Reliability & Games Workshop
Rob Hewings – UKCSD
Intro to Scent work webinar
XTRA DOG Training – Alex Wilson
Currently studying to be a qualified Behaviourist to add to my portfolio of talents. Big fan of Steve Mann Dog trainer, Victoria Stilwell and Jane Arden Waggawuffins Canine College. My ultimate favourite of all time has to be Dr Ian Dunbar however. In my spare time I read countless books on sociology and behaviours of Dogs as well as running a few very popular puppy club groups on facebook.
Insurance:
I am fully insured with PetPlan Sanctuary.
Make sure you check out my services or contact me for an informal chat!
I don't just train your dog, I shape your their future behaviour!